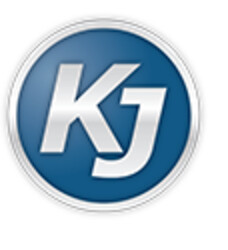 Kurt Jensens Maskinfabrik A/S specialises in the following areas: pipes for watertreatment, pipe collaring and dip-pickling. But we also manufacture more traditional steel- and alloy structures for customers.

The company was founded in 1954 by Kurt Ejner Jensen. It has been owned by the family Jensen through all the years. In 2004 Tommy Jensen took over the ownership.

At present we employ 25 people, all higly skilled professionals within each their own fields. The many different skills allow us to offer a variety of services within the following fields:

* industrial plant buildup
* sub-contracting
* assorted steel and metals machining

Future:
We will continue to enlarge our customer base in the areas of production of pipes, fittings and frames in stainless steel, electroplated steel and aluminium.

Goals:
To deliver products of the highest quality to our customers, in time and at the right price.

To continue developing and improving the production procedure, so we can match customer demands also in the future.

Quality:
The production is undertaken in accordance with our Quality Handbook, written in cooperation with Dansk Teknologisk Institut (Danish Technical Institute).