Innehållet nedan modereras inte i förväg och omfattas därmed inte av webbplatsens utgivningsbevis.
Avalue
Tillbaka till företagsprofilen.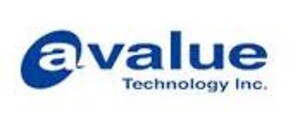 Avalue has positioned itself as an innovative solution provider since its establishment in 2000. With over decade experience in embedded industry, Avalue team keeps exploring new technology to satisfy customers with customer-oriented solutions. The company has successfully expanded its expertise from x86 platform into RISC-based hardware
and software solutions which help customer to be more competitive in high mobility yet extra low-power applications.
Fakta om Avnet Embedded
Adress
Avnet Embedded
Lyskær 9
2730 Herlev
Region
Danmark
Hovedstaden
Herlev Kommune
Telefon: +45 36786250
VAT nummer: DK26766710
P nummer: 1001603420
Kontaktpersoner
Kim Andersen
Avdelning: Avnet Embedded Danmark
Yrke:

Sales Manager


Telefon:

+45 36342803