Innehållet nedan modereras inte i förväg och omfattas därmed inte av webbplatsens utgivningsbevis.
Cactus Technologies
Tillbaka till företagsprofilen.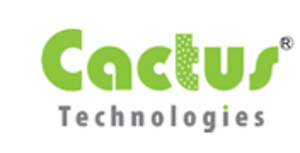 CACTUS TECHNOLOGIES LIMITED designs, develops, and markets industrial grade solid state flash memory products for OEM customers. We offer both open-standard and custom CompactFlash cards, PC cards ATA, 2.5" & 1.8" Solid State Disks, IDE Flash Module, USB Devices and SD cards for a wide range of OEM applications. We manufacture the highest Quality and highest specification on our Industrial Grade products as well as offering an OEM Standard Grade products for customers that do not need the high level of Industrial specification.
Fakta om Avnet Embedded
Adress
Avnet Embedded
Lyskær 9
2730 Herlev
Region
Danmark
Hovedstaden
Herlev Kommune
Telefon: +45 36786250
VAT nummer: DK26766710
P nummer: 1001603420
Kontaktpersoner
Kim Andersen
Avdelning: Avnet Embedded Danmark
Yrke:

Sales Manager


Telefon:

+45 36342803